I had the opportunity to write words for a set of inspirational mural designs currently installed in a Quaker-sponsored conference room inside 
Chicago's 1871 co-working space
. 
We were briefed to deliver copy for each of the following four buckets: oatmeal-focused, innovation, determination, and one driving to the brand's social pages.
QR codes (not shown) on each poster drove to QuakerOats.com and its various social media pages.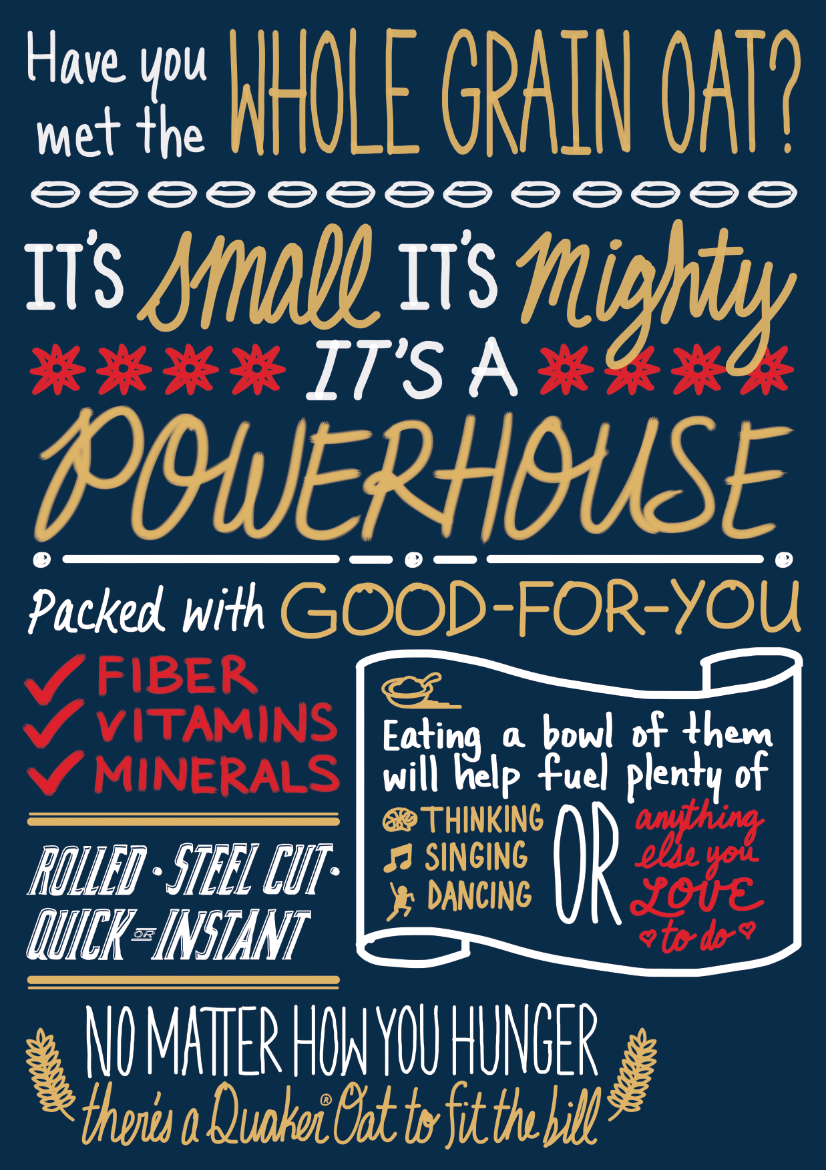 Have you met the whole grain oat?
 It's small. It's mighty. It's a powerhouse. 
Packed with good-for-you fiber, vitamins, and minerals, eating a bowl of them will help fuel plenty of thinking, singing, dancing, or anything else you love to do. 
Rolled, steel-cut, quick, or instant—no matter how you hunger, there's a Quaker® Oat to fit the bill.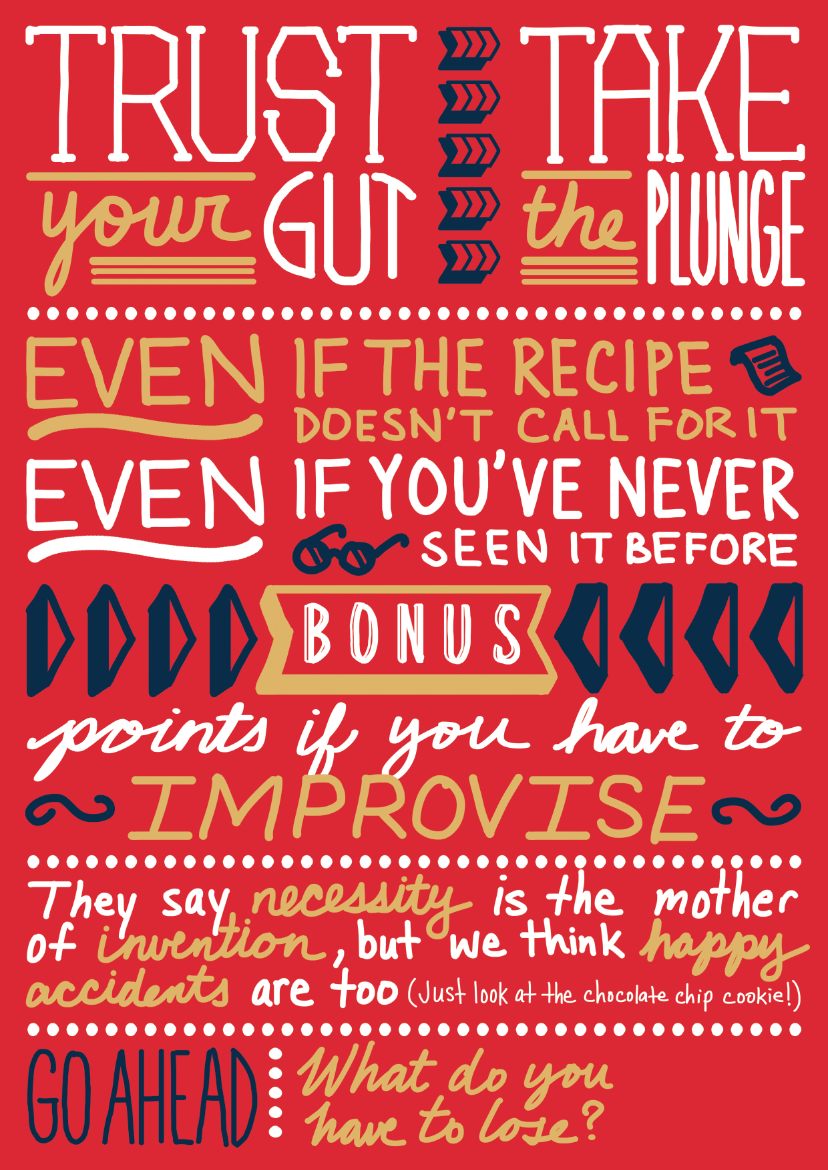 Trust your gut. Take the plunge. 
Even if the recipe doesn't call for it. 
Even if you've never seen it before. 
Bonus points if you have to improvise.
They say necessity is the mother of invention, but we think happy accidents are too (just look at the chocolate chip cookie!). 
Go ahead—what do you have to lose?

What will you accomplish today? 
Maybe you'll turn in that big project a day early, or muster the courage to ask that special someone out for coffee. 
Instead of ordering out, perhaps you'll finally tackle that truffled oat risotto you've been saving for the weekend. 
It only seems impossible until it's done.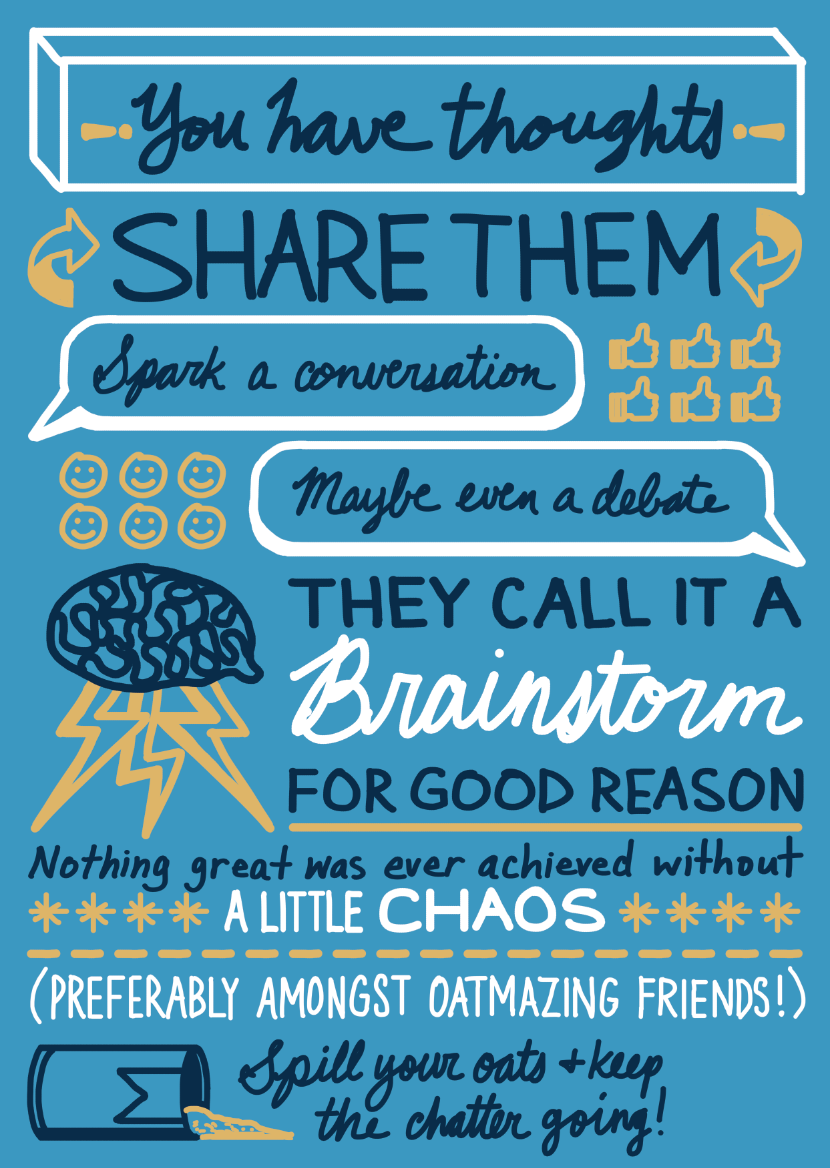 You have thoughts—share them! 
Spark a conversation. Maybe even a debate. They call it a brainstorm for good reason: nothing great was ever achieved without a little chaos (preferably amongst oatmazing friends!). 
Spill your oats and keep the chatter going!

Art Director


Daniel Venegas